#GivingTuesday is a global movement for giving and volunteering, taking place each year after Black Friday. It provides a platform to encourage people to donate their time, resources and talents to make the world a better place for everyone.
In the spirit of this day, we would like to say thank you to our very generous supporters and donors, without which our work of protecting civil liberties from the negative impact of national security would not be possible, as we receive no government or corporate funds. If you would also like to support our work, click the button below.

Your support will allow us to continue to:
Fight for the protection of our civil liberties
Push for the National Security Act of 2017, Bill C-59, to be heavily amended
Work to end deportations to torture and to keep Mohamed Harkat in Canada
Call for a public inquiry into the case of Dr. Hassan Diab
Abolish Canada's No-Fly List and prevent the US No-Fly List from being applied to Canadian flights that do not go to the US
Ensure civil liberties are front and center in the 2019 federal election
Publish our weekly News Digest
And much more!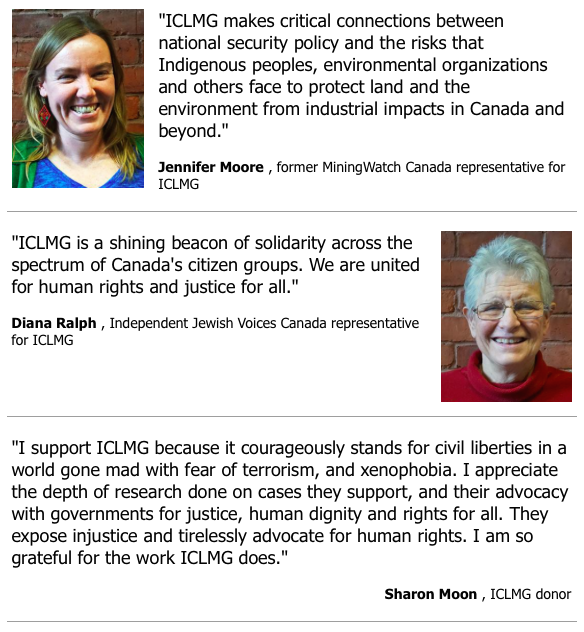 Thank you for your help protecting civil liberties in Canada!
– Anne & Tim