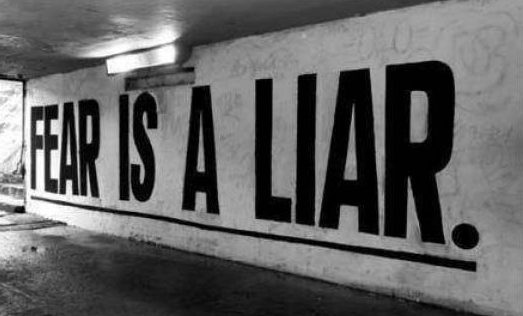 By Anne Dagenais Guertin & Tim McSorley
This is a story about a man who came to Canada as a refugee out of fear of persecution in his home country. Several years later, though, he was jailed without charge based on allegations from a secret informant who failed a lie-detector test and whom the judge refused to make available for cross-examination.
After his arrest, the government proceeded to destroy the original "evidence" against him. Only a summary was given to a special, security-cleared lawyer, who wasn't allowed to discuss the evidence with the person in question. The process that followed, based on a special law, was so skewed that the courts were allowed to make their decisions based on information not normally admissible in a court of law.
It doesn't end there. Over the next 16 years, this person faced constant monitoring and harassment by government officials, three-and-a-half years of detention, including one in solitary confinement, and years of house arrest but has never event been charged, let alone convicted, of a crime.
On top of all this, he is now facing deportation to torture because he is not a Canadian citizen.
After hearing this story, do you think it unfair? Do you think it is shocking that this could happen in Canada? Do you believe this needs to stop — and should never have happened in the first place?
What if we told you the person we are talking about is a Muslim man named Mohamed Harkat, who Canada is attempting to deport based on secret, unproven national security allegations? Would that change your answers to the questions above?
Unfounded fear and hatred of Muslims, migrants and refugees, already long-standing, became worse after Sept. 11, 2001, and are now acceptable public discourse. The examples are many: Politicians winning elections on hatred of Muslims and foreigners; fear-mongering over the refugee caravan and asylum seekers forced to cross the U.S.-Canada border between official points of entry because of the Safe Third Country Agreement; and the stunning increase of reported hate crimes in Canada in 2017, up 151 per cent for Muslims alone.
The fear of Muslims is now so pervasive that, in 2017, a young man was convinced that committing a terrorist attack and killing six worshippers at a Quebec City Mosque would protect people… from a terrorist attack. Fear leads us to do illogical things. And it leads us to renounce long-held principles that we otherwise say define us as Canadians, including freedom of thought and religion, the prohibition of torture, the fundamental right to due process and a fair trial, and the principle of innocence until proven guilty before a court of law.
Our point is that we are being duped: duped into giving up our rights and our ideals — including a more just and equal society for all, legally, economically and socially — through fear-mongering. We are being distracted by people who want to hoard more money and power for themselves by pointing the finger at people simply in search of a better life. People who come here in fear of persecution in their home country. People like Mohamed Harkat.
Moe, as he is affectionately known to his family, friends and supporters (including the ICLMG, fighting alongside him for the past decade), arrived in Canada in 1995 and obtained refugee status in 1997. On Dec. 10, 2002, he was arrested outside his home in Ottawa, alleged to be a threat to national security and subjected to a security certificate. He spent years in jail despite never having been accused let alone convicted of a crime, and was released on bail in 2006 with the strictest conditions in Canadian history. He has been happily married to a French-Canadian woman for 19 years, he is a hard worker and is loved by his family, community and colleagues.
Now he faces deportation to Algeria where he will be tortured.
It's not a fear, it's a fact. Canada gave him refugee status in 1997 because his fear of persecution was deemed founded. Now that his name is tainted by unproven, secret national security allegations, he will be detained and tortured if he is sent back to Algeria. And we are not the only ones to acknowledge this: Germany, France, the U.K. and the Supreme Court of Ireland consider it unsafe to deport refugees to Algeria.
At Moe's last bail hearing, CSIS did not file a threat assessment, and his bail conditions have been significantly lowered over the years, including the removal of his ankle monitor five years ago, demonstrating he is no longer considered a threat.
However, Moe and his wife Sophie continue to be harassed by government agents and live in fear that Moe could be deported any day. Their health and quality of life have been greatly impacted for too long. Public Safety Minister Ralph Goodale has the power to stop Moe's deportation to torture and allow him to stay in Canada with his family and friends. He can prevent Canada from once again being complicit in torture, and he can rectify the great injustice that has been done to Moe in violation of what Canada claims to be: a country respectful of human rights and civil liberties.
You can change that today, on International Human Rights Day. Take action by calling Prime Minister Trudeau, sending a letter to your MP, signing the petition – and more! – to stop the deportation to torture of Mohamed Harkat.
It's the right thing to do.
Since you're here…
… we have a small favour to ask. Here at ICLMG, we are working very hard to protect and promote human rights and civil liberties in the context of the so-called "war on terror" in Canada. We do not receive any financial support from any federal, provincial or municipal governments or political parties.
You can become our patron on Patreon and get rewards in exchange for your support. You can give as little as $1/month (that's only $12/year!) and you can unsubscribe at any time. Any donations will go a long way to support our work.

You can also make a one-time donation or donate monthly via Paypal by clicking on the button below. On the fence about giving? Check out our Achievements and Gains since we were created in 2002. Thank you for your generosity!