---
---
---
---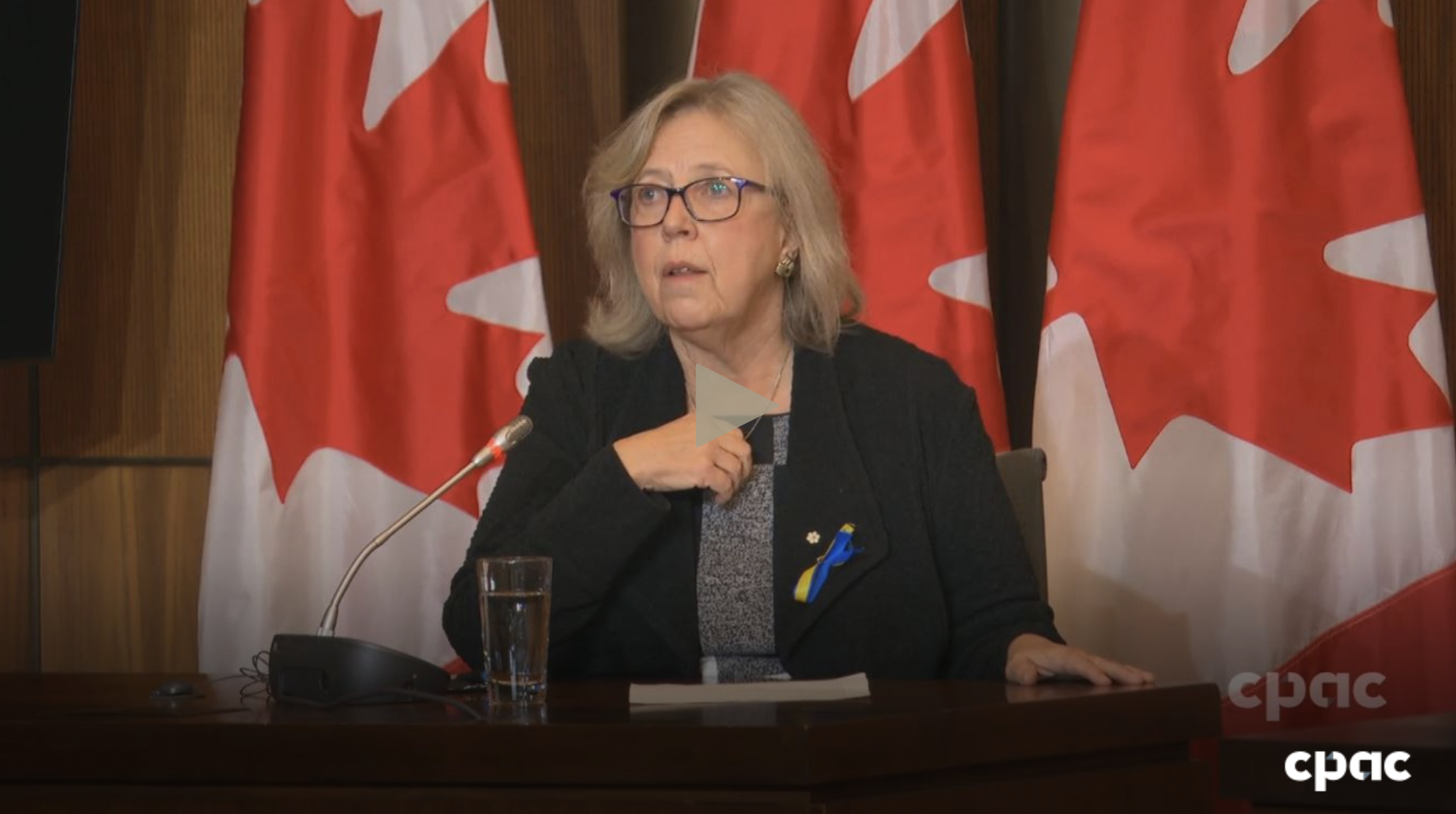 ---
---
---
---
---
---
---
---
---
---
---
---
Countering Islamophobia in Canada: After 20 Years of the "War on Terror"
---
Ligue des droits et libertés: Conférence sur les 20 ans des attentats du 11 septembre 2001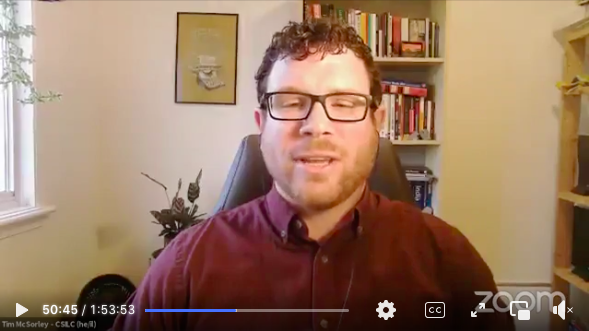 ---
---
Challenging Security Inadmissibility in Canada's Immigration System
---
Connecting Abolitionist Struggles: Settler Colonialism, Mass Incarceration, and the "War on Terror"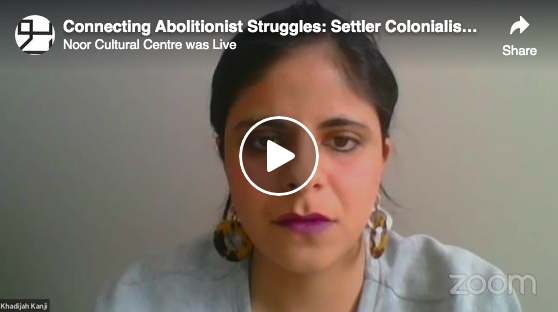 ---
---
---
Why Canadian Police Should Not Be Allowed to Use Facial Recognition
---
Home Grown Racism and Indefinite Detention
---
Fighting COVID-19: Seven Principles to Protect Our Privacy
---
Pandemics and Civil Liberties: Panel featuring ICLMG's Tim McSorley
---
National security surveillance of progressive groups in Canada
---
Memorial for Michele: End Femicide, Reform the Extradition Law and Launch of Public Inquiry Now!

---
Justice for Hassan Diab! The Animated Video Narrated by Hassan
---
Tim McSorley's Talk on Civil Liberties at CCU 50th Anniversary Convention
---
Senate testimony on Bill C-59, the National Security Act
On May 6, ICLMG's National Coordinator presented some of our main concerns to the Senate Committee on National Security and Defence on Bill C-59, the National Security Act, 2017. There are a LOT of issues with the bill but we had little time so you can read all about them and our **45** recommendations in our brief to the Senate.
Watch the full panel with our member Amnesty International Canada's presentation and the Q&A with Senators.
If you prefer to read instead of watching/listening to a video, here are Tim's speaking notes.
Video series on Bill C-59, the National Security Act of 2017
Video 1: What's in C-59? Breaking down the bill
Want to know what's in Bill C-59, the new National Security Act, but don't have time to read 150 pages of complicated legalese?? WE'VE GOT YOU COVERED!
Over the next few weeks, ICLMG will be releasing six videos on everything you need to know about Bill C-59. Let's start with this intro video breaking down the bill into seven main sections, and digging into what's good, bad and ugly. Subscribe to our youtube channel to be notified with the next videos come out.
Share on Facebook + Share on Twitter
Video 2: What's in C-59? New oversight and review mechanisms
Here is our second explainer video on Bill C-59, the National Security Act, and what changes it would bring to oversight and review of national security activities in Canada. While new review and oversight mechanisms are good, they still won't go far enough in protecting our rights and ensuring accountability. Act now to fix C-59 and protect our rights!
Share on Facebook + Share on Twitter 
Video 3 on C-59 : Does the National Security Act Fix Bill C-51?
Here is our 3rd video explainer on Bill C-59, the new National Security Act, and the changes it would bring to C-51, the Anti-terrorism Act of 2015. One of the Liberal government's main arguments in favour of Bill C-59 is that it would "fix" C-51 – but is that true? Spoilers: IT'S NOT. Watch our video to find out why. Act now to fix C-59 and protect our rights!
Share on Facebook + Share on Twitter 
Video 4 on C-59 : Dangerous new mass surveillance powers
Here is our 4th and last video explainer on Bill C-59, the National Security Act of 2017, and how it adds huge powers of mass surveillance and cyber operations, along with immunity from the law for our spy agencies. Act now to fix C-59 and protect our rights!
Share on Facebook + Share on Twitter 
---
ICLMG's National Security & Human Rights Speaker Series
This series of panels is sponsored by CUPE, the Canadian Union of Public Employees.
ICLMG will be hosting one panel per month for 5 months on an important and timely issue related to national security and human rights in Canada. Stay tuned for the next dates and topics on our website and on the events' section of our Facebook page.
Panel 1: C-51 two years later: Will C-59 restore human rights?
September 2017 – With Tamir Israel (CIPPIC), Micheal Vonn (BCCLA) and Paul Champ (Champ & associates)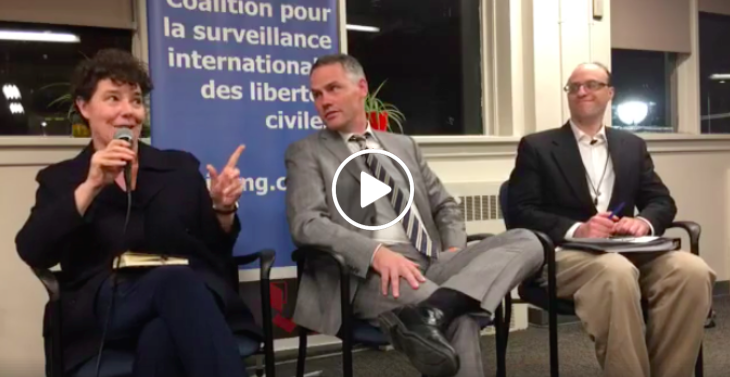 Panel 2: Islamophobia in Canada: How National Security affects Muslim Communities
October 2017 – With Dr. Monia Mazigh and lawyer Yavar Hameed.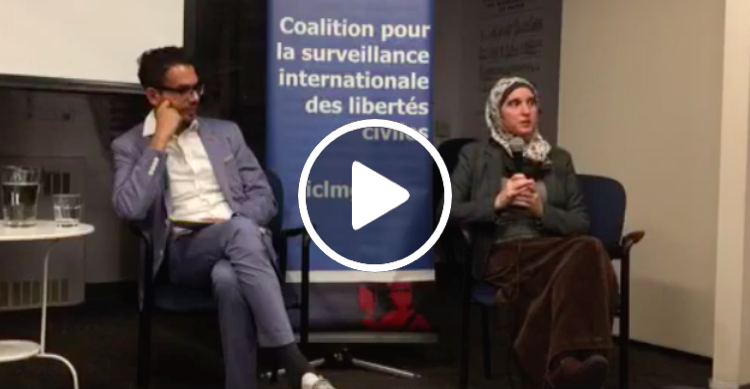 Panel 3: National Security and the Criminalization of Dissent in Canada and Abroad
November 2017 – With Freddy Stoneypoint, Jennifer Moore and Paul Champ.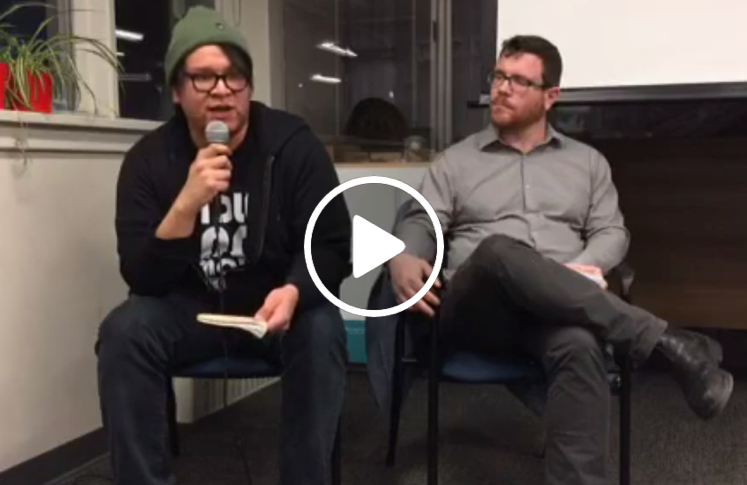 ---
Panel 4 : Canada's Complicity in Torture
December 2017 – With Sophie Harkat, Monia Mazigh and Khalid Elgazzar. Part 1:
Panel 5 : Hassan Diab's Story & The Fight Ahead
June 2018 – With Hassan Diab, Rania Tfaily and Don Bayne:
---
Stop the Deportation of Mohamed Harkat – June 2018 Rally
---
Press conference in support of Mohamed Harkat
December 2017 – With ICLMG's National Coordinator, Tim McSorley, Amnesty International Canada's Program Manager, Hilary Homes, National Council of Canadian Muslims' Executive Director, Ihsaan Gardee, author and human rights activist (and wife of torture survivor Maher Arar) Monia Mazigh, and Coordinator of Stop Canadian Involvement in Torture and Campaign to Stop Secret Trials in Canada and writer, Matthew Behrens.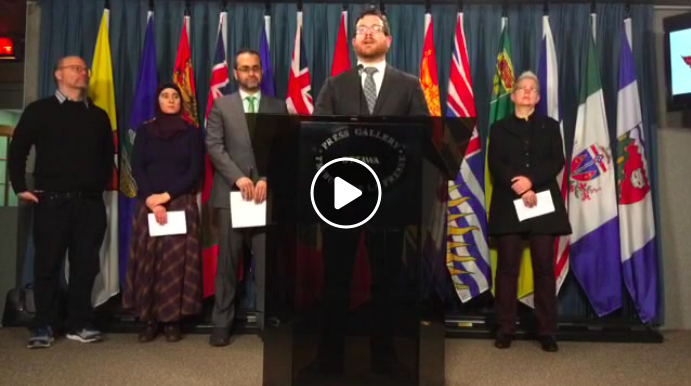 ---
Press conference on Bill C-23
December 2017 – With the Canadian Muslim Lawyers' Association, International Longshore and Warehouse Union Canada, and the ICLMG.

---
Smart Cities & National Security – RightsCon 2018
May 2018 – Watch our National Coordinator, Tim McSorley, speak at RightsCon 2018 on the panel: Creating community capacity to respond to smart city initiatives to support data justice and human rights in a connected space. Watch an edited video of the whole panel here.
---
Confronting Big Data: Popular Resistance to Government Surveillance in Canada Since 2001
October 2017 – Watch our National Coordinator Tim McSorley talk about our paper at the Big Data Surveillance workshop in Ottawa. As a bonus, watch Valerie Steeves from OttawaU and Jeff Monaghan from CarletonU talk about "Looking at Bill C-51 as an opportunity for connective action against big data surveillance".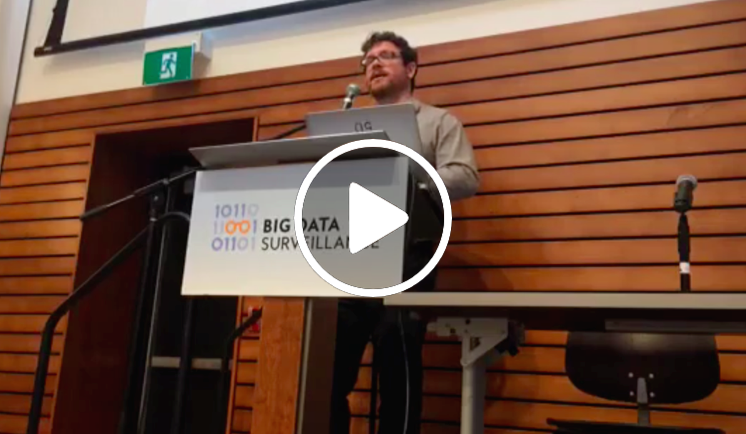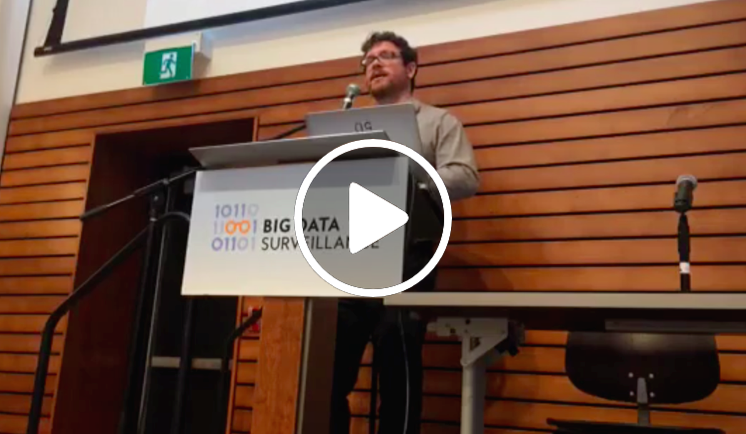 ---
---
---
---
---
Guantanamo meets Hollywood: the case of Ammar al Baluchi
August 2017 – ICLMG, Octopus Books, and Amnesty International Canada held a talk with Maj. Raashid Williams, the defense counsel for Guantánamo detainee Ammar Al-Baluchi, in a full room in Ottawa. Al-Baluchi is portrayed in the movie Zero Dark Thirty, which contains details about what happened to him that even his lawyers have been refused access to. Watch to learn more!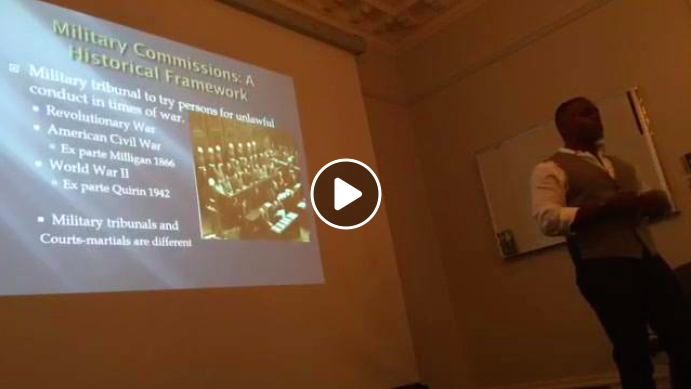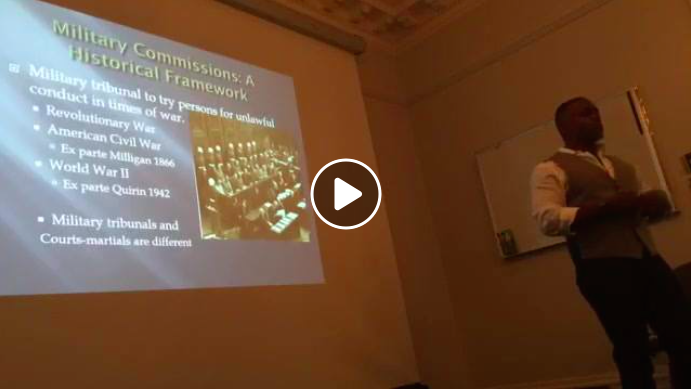 ---
The Rule of Law in an Age of Fear: A talk with Dennis Edney,  Omar Khadr's lawyer – June 2016
Since you're here…
… we have a small favour to ask. Here at ICLMG, we are working very hard to protect and promote human rights and civil liberties in the context of the so-called "war on terror" in Canada. We do not receive any financial support from any federal, provincial or municipal governments or political parties.
You can become our patron on Patreon and get rewards in exchange for your support. You can give as little as $1/month (that's only $12/year!) and you can unsubscribe at any time. Any donations will go a long way to support our work.

You can also make a one-time donation or donate monthly via Paypal by clicking on the button below. On the fence about giving? Check out our Achievements and Gains since we were created in 2002. Thank you for your generosity!