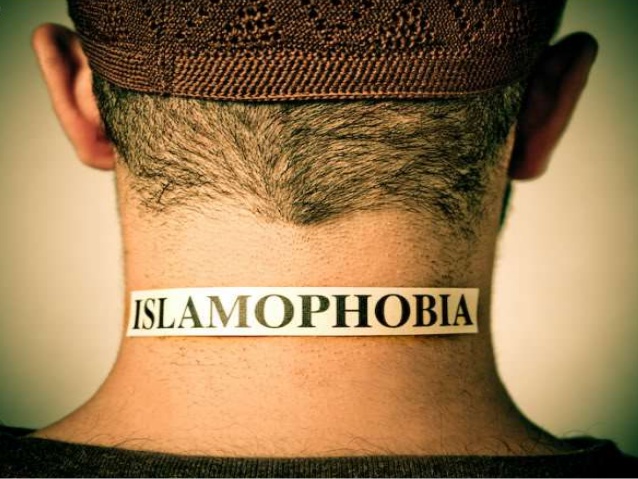 January 29, 2018 marked the one-year anniversary of the attack on the Quebec City mosque that killed 6 men and wounded 19. ICLMG is committed to combatting Islamophobia as it is both a cause and a consequence of the racist foundations and applications of national security. To highlight this tragic event, we have put together this resource list against Islamophobia.
Despite many hateful incidents reported in the media in the last year, and the obviously Islamophobic character of the January 29, 2017 massacre, many people seem to think that Islamophobia is not real, and that the word was created recently to stifle free speech and criticism of Islam.
We know that this is not the case and that this belief is an attempt to divert attention from the very real Islamophobic attacks on Muslims. Others might be aware that Islamophobia is real, alive and kicking but be unsure how to combat it. Here is a (non-exhaustive) list of resources that may help you better understand and/or show others what Islamophobia is, and how to fight it. Feel free to use and share them widely!
BRIEFS FOR THE NATIONAL ACTION SUMMIT ON ISLAMOPHOBIA
National Security and Islamophobia in Canada, written by ICLMG, July 20, 2021
Islamophobia in Canada, co-prepared by ICLMG's Tim McSorley and Azeezah Kanji from the Noor Cultural Centre, July 22, 2021
"ISLAM AWARENESS" WEBSITE
Online at www.islamawareness.ca. A series of excellent courses for educators, schools and other learning environments, along with other important resources including toolkits, videos and infographics, from the Muslim Association of Canada.
ICLMG JUNE 2021 REPORT ON CRA'S PREJUDICED AUDITS
The CRA's Prejudiced Audits: Counter-Terrorism and the Targeting of Muslim Charities in Canada + Take action!
"ISLAMOPHOBIA IS…" 2021 WEBSITE
5 excellent short videos explaining the several facets of Islamophobia
Extensive list of resources to fight Islamophobia
TALK BY AZEEZAH KANJI AT ICLMG 2017 FALL ASSEMBLY
Always Already Suspicious: The Inherent Racism of National Security
NOOR CULTURAL CENTRE 2017 BRIEF ON ISLAMOPHOBIA IN CANADA
This brief was submitted by the Noor Cultural Centre to the parliamentary Heritage Committee, for its Motion M103 hearings on Islamophobia in Canada. The ICLMG has endorsed this brief. I highly suggest you read it and share it widely. http://www.noorculturalcentre.ca/?p=16629
TRAINING AND WORKSHOPS
National Council of Canadian Muslims' trainings: https://www.nccm.ca/connect/training/
A few slides from the workshop on Islamophobia given by Rana Nazzal during OPIRG Carleton's 2017 Tools for Change Symposium:
This slideshow requires JavaScript.
WEBSITES
Monia's blog, columns and books – follow her on Twitter @MoniaMazigh: https://moniamazigh.wordpress.com
NCCM's map of anti-Muslim incidents in Canada: https://www.nccm.ca/map/
Fear Inc. Explore the $57 million network fueling Islamophobia in the United States: https://islamophobianetwork.com
Network against Islamophobia: https://jewishvoiceforpeace.org/network-against-islamophobia/
ARTICLES
2018 Survey on Islamophobia in Canada: http://www.cjpme.org/islamophobia
All Muslims are often blamed for single acts of terror. Psychology explains how to stop it. https://www.vox.com/science-and-health/2017/11/30/16645024/collective-blame-psychology-muslim
When people ask you why Muslims don't denounce terrorism, show them this: The 712-page Google doc that proves Muslims do condemn terrorism: https://www.theguardian.com/world/shortcuts/2017/mar/26/muslims-condemn-terrorism-stats
Islamophobia: The Right Word for a Real Problem: http://bridge.georgetown.edu/islamophobia-the-right-word-for-a-real-problem/
A Non-Muslim Guide to Standing up to Islamophobia: http://muslimgirl.com/36100/heres-non-muslim-guide-standing-islamophobia/
Always Already Suspicious: The Inherent Racism of National Security in Canada, une présentation d'Azeezah Kanji: iclmg.ca/always-already-suspicious-the-inherent-racism-of-national-security-a-talk-by-azeezah-kanji
PEOPLE AND PAGES TO FOLLOW ON FACEBOOK & TWITTER
National Council of Canadian Muslims: https://www.facebook.com/NCCMuslims/ & https://twitter.com/nccm
Linda Sarsour: https://www.facebook.com/lsarsour/  & https://twitter.com/lsarsour
Dalia Mogahed: https://www.facebook.com/profile.php?id=507181698
Middle Eastern Feminist: https://www.facebook.com/themiddleeasternfeminist/
Muslim Girl: https://www.facebook.com/muslimgirlarmy/
The Secret Life of Muslims: https://www.facebook.com/SecretlifeofMuslims/
Muslim Lives Matter: https://www.facebook.com/muslimlivesmatter/
Coalition Against White Supremacy & Islamophobia (CAWSI): https://www.facebook.com/groups/1792848744374213/
Collectif Canadien Anti-Islamophobie: https://www.facebook.com/Collectif.Canadien.Anti.Islamophobie/
Association des Musulmans et des Arabes pour la Laïcité au Québec: https://www.facebook.com/AMALQuebec/
BOOKS
Arun Kundnani, The Muslims are coming: Islamophobia, Extremism and the Domestic War on Terror, 2015
Deepa Kumar, Islamophobia and The Politics of Empire, 2012
Nathan Lean, The Islamophobia Industry: How the Right Manufactures Fear of Muslims, 2012
VIDEOS
Our panel on National Security & Islamophobia in Canada with author and activist Monia Mazigh and lawyer Yavar Hameed: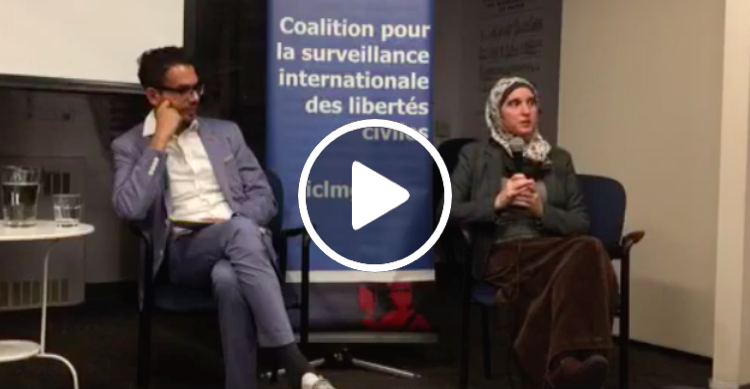 Islam, the Quran, and the Five Pillars All Without a Flamewar: Crash Course World History #13:
Islam and Politics: Crash Course World History 216:
What do you think when you look at me? | Dalia Mogahed :
Extreme(ly queer) Muslims series:
Islamophobin, a gum to cure anti-Muslim bigotry!
7 Questions British Muslims Are Tired of Hearing:
Things Not To Say To Someone Who Wears A Burqa:
Some of the Best Responses to Islamophobia in 2016:
Documentary Reel Bad Arabs, How Hollywood Vilifies a People:
Other TedTalk on Islamophobia:
https://www.youtube.com/results?search_query=ted+talk+islamophobia
Since you're here…
… we have a small favour to ask. Here at ICLMG, we are working very hard to protect and promote human rights and civil liberties in the context of the so-called "war on terror" in Canada. We do not receive any financial support from any federal, provincial or municipal governments or political parties.
You can become our patron on Patreon and get rewards in exchange for your support. You can give as little as $1/month (that's only $12/year!) and you can unsubscribe at any time. Any donations will go a long way to support our work.

You can also make a one-time donation or donate monthly via Paypal by clicking on the button below. On the fence about giving? Check out our Achievements and Gains since we were created in 2002. Thank you for your generosity!