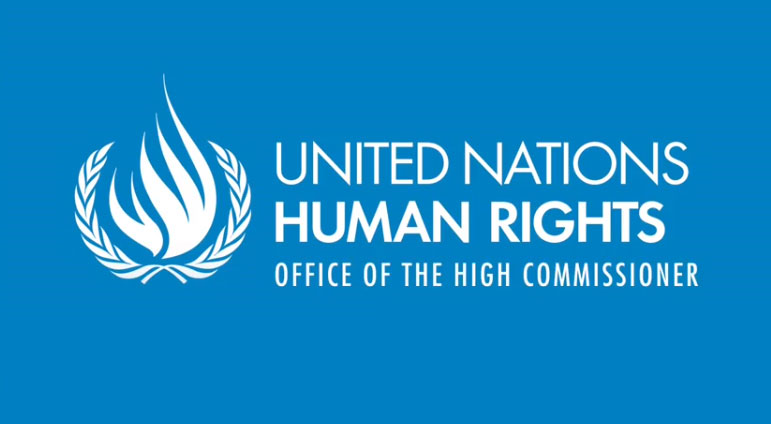 On April 5, we sent out our stakeholder submission to the United Nations for Canada's upcoming Universal Periodic Review (UPR) in November 2023 entitled: "The Continuing Impact of the War on Terror on Human Rights in Canada."
Through the UPR, the Human Rights Council reviews, on a periodic basis, the fulfilment by each of the 193 United Nations Member States of their human rights obligations and commitments.
A review of a State is based on: (a) a national report prepared by the State under review; (b) a compilation of United Nations information on the State under review prepared by the Office of the United Nations High Commissioner for Human Rights (OHCHR); and (c) a summary of information submitted by other stakeholders (including civil society actors, national human rights institutions and regional organizations), also prepared by OHCHR.
---
The submission has to be quite short but we managed to cover many anti-terrorist laws and national security actions and their negative impact on human rights, including:
The National Security Act, 2017 (C-59) and particularly the lack of

guarantees that all use or sharing of information won't lead to or hasn't been obtained through torture;

the no-fly list; the

lower threshold for terrorism peace bonds;

preventative detention powers;

CSIS

threat reduction powers and

immunity for offences

;

the

oversight and review agencies' lack of binding powers;

 

the erosion of due process the

A

nti-terrorism Act, 2015

extended in security certificate proceedings;

CSE "

active

"

cyber security powers; and

CSIS and CSE mass surveillance powers

Security Certificates and the case of Mohamed Harkat
Extradition

and due process

– The Hassan Diab Case
Criminalization of dissent
Discretionary powers, secret evidence, and CSIS misleading the courts
Surveillance, facial recognition and artificial intelligence
Provision of humanitarian aid and other forms of international assistance
Canadians detained in Northeastern Syria
Lack of full redress regarding complicity in torture in the cases of Abdullah Almalki, Ahmad El Maati, Muayyed Nureddin, Omar Khadr, Abousfian Abdelrazik & Mohamedou Ould Slahi
Systemic Islamophobia, including the CRA prejudiced audits against Muslim charities, Canada's planned armed drones purchase, and dubious counter-radicalization programs
We have also sent a much longer Annex containing issues that were included in previous UPR submissions but have yet to be fixed, additional details on issues that are mentioned in this UPR submission, and developments that are not yet final or enshrined in law but that we must keep an eye on.
Since you're here…
… we have a small favour to ask. Here at ICLMG, we are working very hard to protect and promote human rights and civil liberties in the context of the so-called "war on terror" in Canada. We do not receive any financial support from any federal, provincial or municipal governments or political parties. You can become our patron on Patreon and get rewards in exchange for your support. You can give as little as $1/month (that's only $12/year!) and you can unsubscribe at any time. Any donations will go a long way to support our work.

You can also make a one-time donation or donate monthly via Paypal by clicking on the button below. On the fence about giving? Check out our Achievements and Gains since we were created in 2002. Thank you for your generosity!