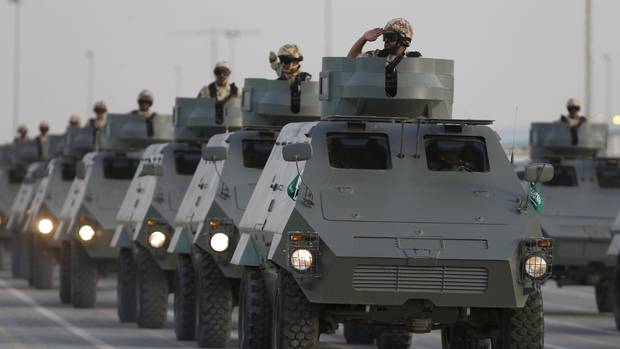 The ICLMG, alongside 13 groups, have co-signed the following open letter:
Dear Prime Minister Trudeau,
We, the undersigned, wish to express our profound concerns about the issuance of export permits for Canada's multi-billion dollar arms deal with Saudi Arabia, despite the flagrant incompatibilities of this contract with the human rights safeguards of our export controls.
To provide such a large supply of lethal weapons to a regime with such an appalling record of human rights abuses is immoral and unethical. The spirit and letter of both domestic export controls and international law support this view. The government has had every opportunity to uphold this position, but has chosen not to. We therefore ask the government to rescind the export permits, ensuring that this deal does not go ahead unless and until relevant human rights concerns have been resolved.
The effectiveness of Canada's export control regime is contingent upon its ability to produce objective, reliable assessments related to export permit applications. We believe the regime's integrity has been utterly compromised with the government's decision to proceed with the largest arms sale in Canadian history to one of the world's worst human rights violators.
Since you're here…
… we have a small favour to ask. Here at ICLMG, we are working very hard to protect and promote human rights and civil liberties in the context of the so-called "war on terror" in Canada. We do not receive any financial support from any federal, provincial or municipal governments or political parties. Any donations will go a long way to support our work.
On the fence about giving? Check out our Achievements and Gains since we were created in 2002. Thank you for your generosity!