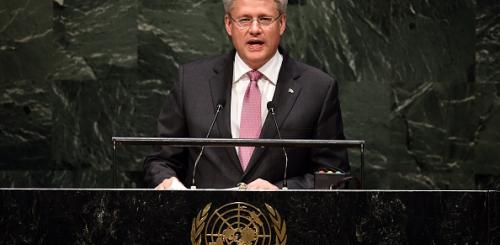 Today on International Human Rights Day civil society groups have joined together in an open letter calling on Prime Minister Stephen Harper to put Canada back in the global effort to end torture and ill-treatment around the world.
On the day that marks the 30th anniversary of the adoption of the UN Convention against TortureCanada should take the final step and ratify the instrument that establishes national and international systems for inspecting detention centres. In 2006 and 2009 Canada told the UN Human Rights Council that it would consider ratifying this Optional Protocol that was adopted by the UN in 2002.
The organizations that signed the open letter are united in calling for Canada to take this step without delay.