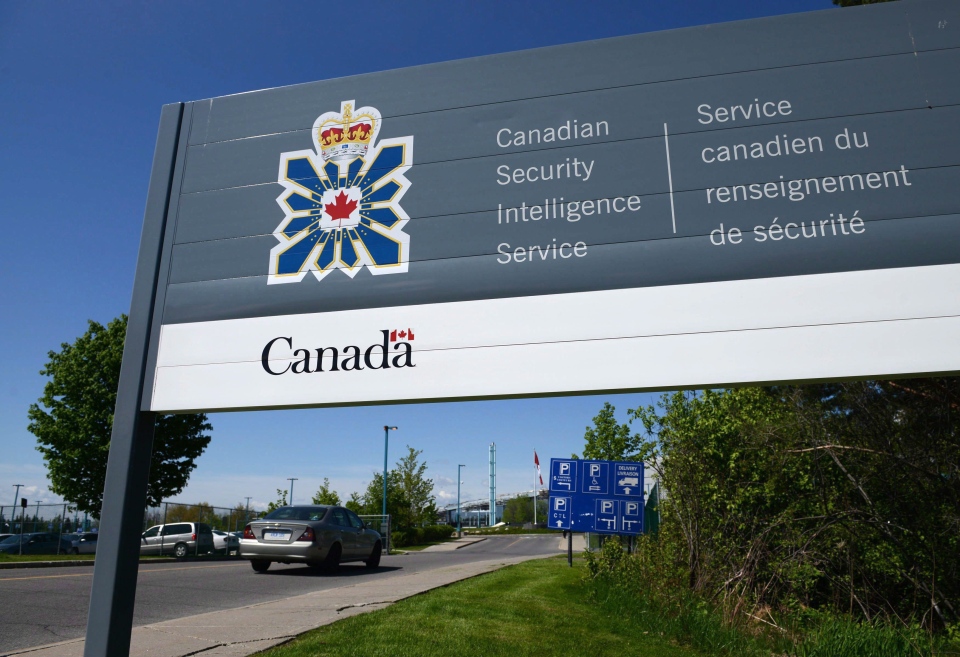 The International Civil Liberties Monitoring Group (ICLMG), a coalition of more than 40 organizations across Canada, is expressing extreme concern over the shocking allegations of Islamophobia, homophobia, racism and sexism in the workplace brought by five Canadian Security and Intelligence Service employees.
The coalition is calling on the Liberal government to open an immediate investigation to examine both these allegations, as well as a possible culture of intolerance at the spy agency. The allegations have not been proven in court, but are grave enough that the government should be proactive in investigating.
"These allegations are shocking beyond belief. This includes the fact that it appears that once the harassment was reported, the employees were not taken seriously," said Tim McSorley, national coordinator at the ICLMG. "The government must make sure there is complete transparency and accountability over these allegations."
In their statement of claim, the five CSIS employees allege a litany of workplace harassment based on religion, race, gender and sexual orientation. These allegations include:
A manager yelling that, "all Muslims are terrorists."
A Muslim intelligence officer facing scrutiny about how she could carry out her duties after she started wearing the hijab, and asked to report her activities in the Muslim community (including attending her mosque).
A colleague telling a gay employee whose partner is Muslim, "Careful your Muslim in-laws don't behead you in your sleep for being homo."
A manager writing to a gay employee in an email, "Hey tapette, you're just a fag hiding in you little corner sobbing
The service's first female Black intelligence officer claiming she was told, "it's people like you the Service likes to promote."
For more than a decade, ICLMG and its members have raised concerns about CSIS' attitude towards Muslim and Arab communities, alleging that these communities were unduly targeted by the spy agency for surveillance and questioning.
These allegations also come as the public is questioning the trustworthiness of CSIS. A recent report on the government's 2016 consultation on national security pointed to a "growing level of distrust in key institutions involved in national security and law enforcement."
"The latest allegations speak not only to concerns about CSIS' workplace culture, but also to the beliefs and attitudes brought to their work as the country's spy agency," said McSorley. "This concern is compounded by the fact that governments continue to grant CSIS more and more powers."
In 2015, CSIS was granted broad powers of "disruption" on top of its traditional surveillance role. While the proposed Bill C-59 attempts to regulate some of those powers, they remain on the books until any reforms are passed.
"The ICLMG has long been concerned about the transparency and accountability of CSIS," said McSorley. "While the government has recently made moves to rectify the situation, the ongoing 'culture of secrecy' pointed to in the statement of claims makes it impossible to know for sure what is happening at the spy agency."
The allegations made by CSIS employees should be of concern to all Canadians, not just those communities allegedly derided, said McSorley. "How can an agency been trusted to protect the security of Canadians' if, as the statement of claim describes, managers harass and discriminate openly in the workplace?"
The coalition is asking that Public Safety Minister Ralph Goodale and the Liberal government act to shed a light on these allegations, and calling on Canadians to let their MPs know that they expect action. "Speaking up about these issues cannot be left to Muslim, LGBTQI and Black communities," said McSorley. "When these kinds of issues arise, all Canadians must speak out."
Read the full statement of claim here: https://www.scribd.com/document/353767258/CSIS-harassment-lawsuit-statement-of-claim#from_embed
– 30 –
Since you're here…
… we have a small favour to ask. Here at ICLMG, we are working very hard to protect and promote human rights and civil liberties in the context of the so-called "war on terror" in Canada. We do not receive any financial support from any federal, provincial or municipal governments or political parties. Any donations will go a long way to support our work.
On the fence about giving? Check out our Achievements and Gains since we were created in 2002. Thank you for your generosity!