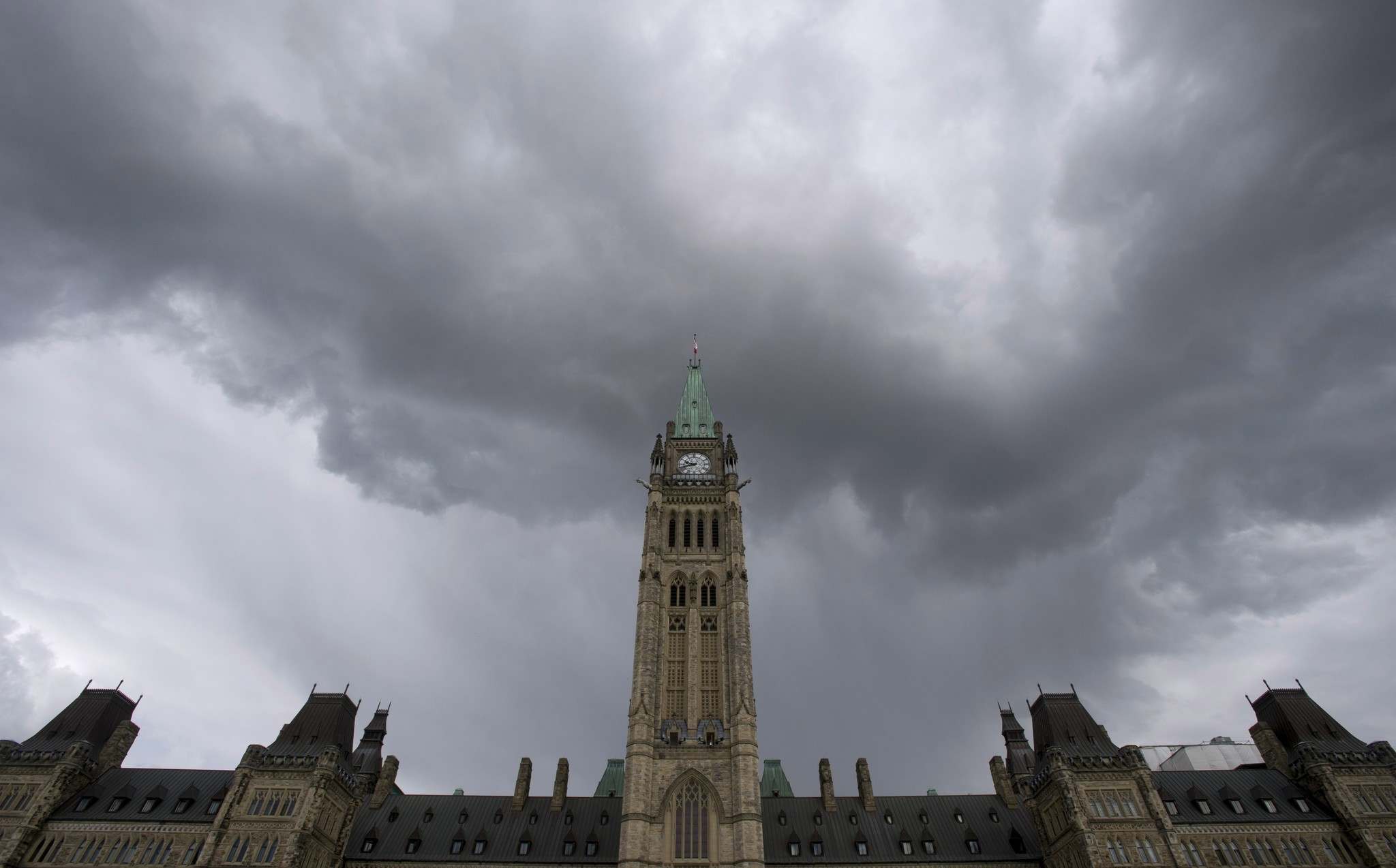 The Liberal government has once again ignored important calls to amend its new national security bill, placing fundamental rights and freedoms in Canada and internationally at risk.
Bill C-59, the National Security Act, 2017, was rushed through a second-reading vote this week, with governing Liberal MPs voting as a block to approve it without any further amendments, despite calls from civil society and opposition MPs to take action.
"So-called 'national security concerns' cannot come at the cost of privacy, free expression, due process and government transparency," said Tim McSorley, national coordinator of the International Civil Liberties Monitoring Group. "Once again, despite promises of openness, the government has avoided fixing the most egregious aspects of this bill."
The Liberals have touted Bill C-59 as being a "fix" for the previous government's controversial Bill C-51 (the Anti-terrorism Act, 2015). While it brings some improvements, and saw some changes at committee, Bill C-59:
Continues to allow CSIS to engage in secret threat disruption powers
Maintains the secretive No Fly List, which violates due process and has never been proven to be effective
Grants sweeping new surveillance powers to both the CSE and CSIS, including the collection of vaguely defined "publicly available information"
Will allow the CSE to engage in broad and powerful new "active cyber operations" with little oversight
The government has also avoided improving on the strongest part of the bill: new national security review and oversight bodies. For example, while it is a positive that the new National Security and Intelligence Review Agency will have the power to review all national security activities, it will only have nine members and no binding recommendation powers, likely hindering its effectiveness.
Even if review and oversight were improved, though, it still would not make up for bad laws, warns the ICLMG. "The NSIRA and the Intelligence Commissioner will only be able to enforce the rules set out in Bill C-59. With the current weak levels of authorization and secretive processes, these agencies risk becoming rubber stamps for a system that is broken from the start," said McSorley. "If the government is truly committed to avoiding more cases like that of Maher Arar, or the recent ODAC debacle at CSIS, they need to take action before Bill C-59 is passed."
– 30 –
Contact:
Tim McSorley
National Coordinator, ICLMG
613-241-5298
About the ICLMG:
The ICLMG is a national coalition of Canadian civil society organizations that was established in the aftermath of the September, 2001 terrorist attacks in the United States. The coalition brings together some 43 NGOs, unions, professional associations, faith groups, environmental organizations, human rights and civil liberties advocates, as well as groups representing immigrant and refugee communities in Canada. In the context of the so-called 'war on terror', the mandate of the ICLMG is to defend the civil liberties and human rights set out in the Canadian Charter of Rights and Freedoms, federal and provincial laws, and international human rights instruments.
Since you're here…
… we have a small favour to ask. Here at ICLMG, we are working very hard to protect and promote human rights and civil liberties in the context of the so-called "war on terror" in Canada. We do not receive any financial support from any federal, provincial or municipal governments or political parties.
You can become our patron on Patreon and get rewards in exchange for your support. You can give as little as $1/month (that's only $12/year!) and you can unsubscribe at any time. Any donations will go a long way to support our work.

You can also make a one-time donation or donate monthly via Paypal by clicking on the button below. On the fence about giving? Check out our Achievements and Gains since we were created in 2002. Thank you for your generosity!