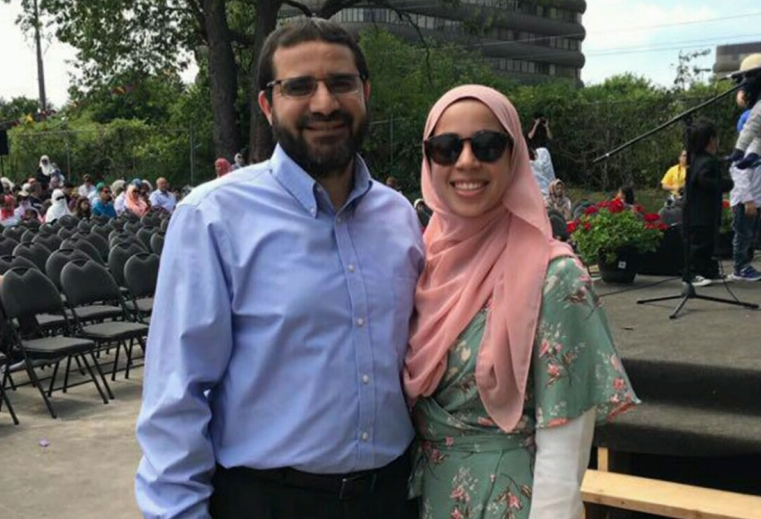 On behalf of the International Civil Liberties Monitoring Group and our 45 member organizations across Canada, we are calling for Mr. Yasser Ahmed Albaz's immediate release from Tora prison in Egypt and his return to Canada.
The ICLMG is deeply concerned about Mr. Albaz welfare. In the past, our organization has supported and spoken out for others who have been arrested and imprisoned in Tora. We know how important it is in these situations that immediate action be taken at the upper levels of the Canadian government to ensure that Mr. Albaz's rights are protected, to avoid grave mistreatment and to secure his release.
We are pleased and thankful that Canadian consular officials have met with Mr. Albaz, and that he has been able to meet with his legal counsel. We urge the Canadian government to use all possible channels to ensure Mr. Albaz is able to return home to his family, friends and colleagues in Oakville, Ontario, as soon as possible.
All too often we see state security around the world, including in Egypt, arresting individuals without charge, as in the case of Mr. Albaz. In this case, neither he nor his legal counsel have even been informed of what he is charged with. This lack of due process seriously hinders any ability to defend oneself, and raises serious concerns about the respect of Mr. Albaz's other fundamental freedoms or protection from mistreatment. It is the duty of the Canadian government to protect the rights of its citizens, and to defend human rights internationally.
It is of the utmost importance that Canadian officials, including MPs and members of government, take immediate action to ensure Mr. Ahmed's safety and to bring him home. We are asking them to take action today.
More details:
Press Conference at Canadian Parliament Calling for Release of Yasser Albaz (video)
'I want my father home': Family of man detained in Egypt calls on Canada to intervene
Detained Canadian thrown in notorious Cairo prison without charge: family