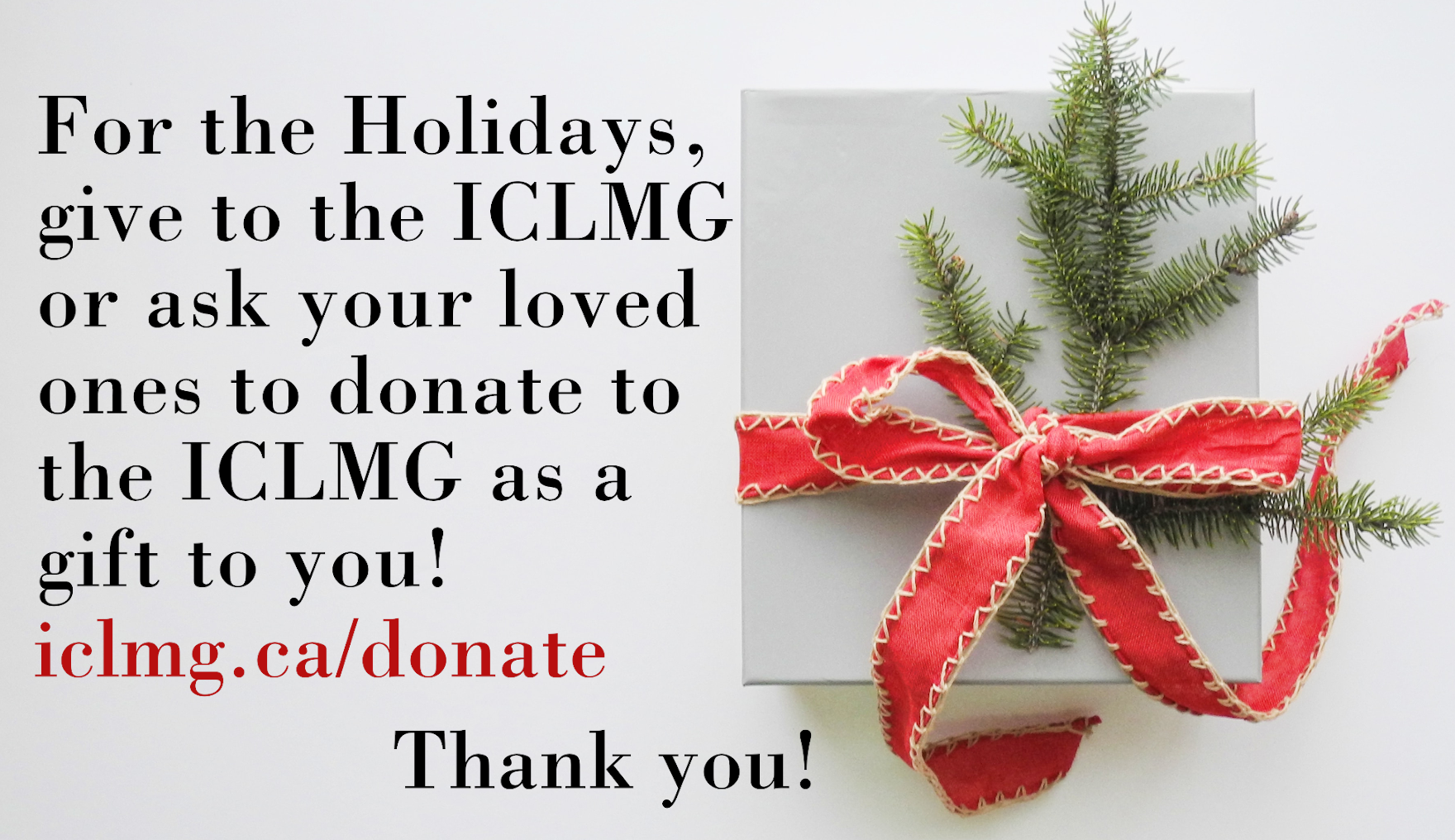 2019 has been very busy, and we are looking at a busy year 2020!
We will continue to

call for a public inquiry

into Dr. Hassan Diab's case and for the reform of the Extradition Act.
We will continue to fight to stop Mohamed Harkat's deportation to torture and for the Public Safety minister to allow him to stay in Canada.

We will monitor the implementation of the National Security Act, 2017 (formerly Bill C-59), especially around mass surveillance and immunity for CSIS employees, in order to protect our civil liberties.

We will continue to push for a strong and effective review mechanism for the Canada Border Services Agency (CBSA).

We will continue advocating for the repeal of the Canadian No Fly List, as it violates mobility rights and due process, and for putting a stop to the use of the US No Fly List by air carriers in Canada for flights that do not land in or fly over the US, as it violates both our rights and Canada's sovereignty.
Here's what we've been up to from June to December 2019!
Open Letter to the PM: Minority Government Must Act to Promote, Defend Civil Liberties

Justice for Hassan Diab: New Campaign & Press Release on Segal Report

We sent a letter to Prime Minister Trudeau to remind him of the urgent need for action on several fronts, including:

Growing state surveillance;

Ongoing complicity in torture;

Secret evidence undermining the right to a fair trial and due process;

The continued use of the secret and rights-violating No Fly List;

The refusal to reform Canada's flawed Extradition Act; and

Countering racism, xenophobia, Islamophobia and all other forms of hate.

We continue to advocate for a public inquiry into Hassan Diab's case and the reform of the Extradition Act:
| | |
| --- | --- |
| | |
| Justice for Hassan Diab: A Webcomic | Justice for Hassan Diab: An Animated Video Narrated by Hassan |
| | |
Our Top 10 Election Asks on National Security

2019 Election: National Security Info Card

Civil liberties and national security were nowhere to be seen during the 2019 electoral campaign so we got to work:

How the federal parties have voted on national security legislation in the last 4 years

What non-legislative positions and actions federal parties have taken in the past

What are the federal parties' platform promises on national security, and if and how the parties have responded to ICLMG's top 10 election asks on national security.
Stop the deportation to torture of Moe Harkat!

Contribution to CCIC's Policy Brief on Charities

We continue our advocacy for Mohamed Harkat's rights and life:

We worked with partners, including the NDP, to pressure former Public Safety Minister Ralph Goodale into action.

We attended federal court hearings in support of Moe Harkat.

We wrote a letter

co-signed by NCCM and Amnesty International Canada, and endorsed by numerous groups and individuals, calling on the new Public Safety Minister Bill Blair to stop Moe Harkat's deportation to torture and abolish security certificates. It will be sent on December 10, marking 17 year of injustice for Moe Harkat and his family.

The Canadian Council for International Co-operation (CCIC) released a policy brief showing that Canadian charities working internationally are governed by a set of provisions that restrict their ability to partner effectively in the delivery of their charitable mandate.

Titled "Directed Charities and Controlled Partnerships," the brief examines two regulatory and legislative elements: "direction and control" provisions and anti-terror legislation. It includes input from the International Civil Liberties Monitoring Group which collaborated on the section concerning anti-terrorism legislation.

Our work on the Hill

… and more!

We continue our work on Parliament Hill:

We reached out to some new MPs and staffers, and contacted Justice department officials to talk about the Liberal campaign promise of a Director of Terrorism Prosecutions.

We met with a member of the new National Security and Intelligence Review Agency and with a couple members of the new National Security Transparency Advisory Group.

We finalized our chapter on opposition to surveillance in the Big Data Surveillance Project book.

We have been working with other groups for the return of Canadians detained in North-East Syria.

We presented on civil liberties at the Confederation of Canadian Unions' 50thanniversary convention

Our social media accounts and live-streams reach tens of thousands.

We gave several media interviews.
If you think our work is important, please support the ICLMG!
We do not receive any funding from any federal, provincial or municipal governments or political parties so your support is essential to our work.
We are counting on people like you.

Thank you for your support in protecting civil liberties!
— Anne & Tim
PS: For what we were up to in the first half of 2019, click here!
PPS: For what we've been up to since ICLMG was created in 2002, check out our Achievements page!